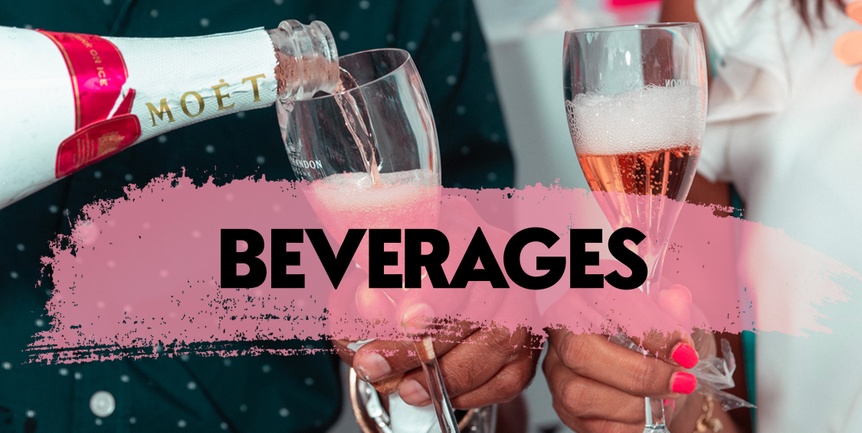 "Drink it up!"
While at PINKnicTT, patrons are invited to Sip and SAVOUR an array of PREMIUM BEVERAGES from our well stocked bar, including cocktails from our COCKTAIL GARDEN. Toast Carnival's end with a glass of Moscato, Prosecco, Champagne Rosé or a chilled cocktail.
Should you DESIRE, non-alcoholic beverages are also available.
Get ready to ROSÉ all day!
"Flavours you can't forget"
Our LARGER than life food garden is here to cater to your cravings. We've teamed up with some of our favourite local restaurants to offer the ABSOLUTE best festival food. From sweets to heartier options, DELICIOUS options abound. Moët Parasol Deck ticket holders will have access to expanded offerings, including dishes prepared by our in- person chefs.